HEATHER WIRTZ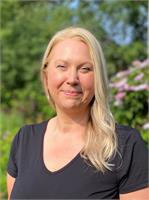 MASSAGE THERAPIST
Quote: "Your calm mind is the ultimate weapon against your challenges; so take a deep breath and relax."


Therapy Provided: General Relaxation/Rejuvenation, Swedish, Sports, Geriatric, Lymphatic Drainage, Deep Tissue/Needs Specific, Sustained Deep Pressure, Pregnancy
Training: 625 Hour Licensed Massage Therapy program 2008 and Certified Personal Training program 2013 at Lake Superior College.
What I enjoy most about bodywork: I appreciate having the ability to assist my clients in their bodywork goals.
Biography: Born in Cloquet, Mn and moved to Duluth shortly there after. Duluth has been my home except for occasional excursions, but the lake and family call me back! The desire to go back to school for massage therapy was stemmed by a hug from my grandmother. Human contact is so important to everyone at every age!
My massage style: Each session for a client is personalized for their specific physical needs. Pressure ranges during a session and can go from light to very firm per client's request.
Hours: Every other Monday 8:00am-2:00pm, all Tuesdays, Thursdays, Fridays 8:00am-2:00pm, and every other Sunday 12:00pm-6:00pm.
HEATHER WIRTZ is currently not instructing any classes.