CASSY JORDAN - GENERAL MANAGER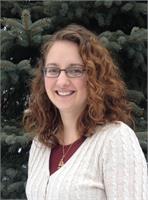 Quote: "The time is always right to do what is right" -Martin Luther King Jr.
What I enjoy most about my job: Seeing all the positive energy from the clients and staff as we move through every day, and knowing that I help make an impact. Supporting the fluid dynamics of this beautiful sanctuary is like living in my own little paradise.
Biography: I grew up in Minneapolis, went to college at UMD and lived in Portland, OR for three years. I then decided to go to massage school. I really wanted to find one that not only specialized in structural recovery, but also understood the power of therapeutic intent, & relaxation. I decided on Centerpoint Bodywork and Shiatsu School in Minneapolis, learning Trigger Point Therapy and the traditional pressure point system of "Shiatsu Anma". This was one of the most valuable & trans-formative experiences of my life thus far. Since graduating I have worked in a variety of settings including athletic facilities, spas, my own private practice, and as the wellness program manager of a non-profit center for movement arts. I enjoy swimming, reading, and camping, as well as hanging out with my wonderful family.
CASSY JORDAN - GENERAL MANAGER is currently not instructing any classes.