KELLY DALTON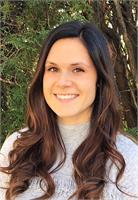 MASSAGE THERAPIST
Quote: "You yourself, as much as anybody in the entire universe, deserve your love and affection." -Buddha
Therapy Provided: Deep Tissue/Needs Specific, Pregnancy, Relaxation
Training: Over 600 hours at Lake Superior College
What I enjoy most about bodywork: I love to learn, and I love to help others. Working as a massage therapist allows me to do just that. I look forward to helping my clients with whatever ailments they may have, that are preventing them from enjoying the vast opportunities life has to offer.
Biography: Born and raised in Duluth, I attended Lake Superior College where I received my Associates of the Arts degree. While at LSC I took advantage of their study abroad program, with my now husband I traveled to Florence Italy in 2010. This trip opened my mind to new possibilities and taught me that life goes far beyond what happens at home. Once back in the states I finished my collage career with receiving my certification in Massage Therapy. I've since worked at a multitude of places and even opened my own massage studio for a short time. I'm excited to now be a part of the Eagle Nest team, where I can continue to help others and grow as a massage therapist.
Hours: Monday and Wednesday 8:00am-2:00pm, every other Friday 3:00pm-9:00pm and Saturday 8:00am-2:00pm
KELLY DALTON is currently not instructing any classes.